Tim Bontkes on Being Valley Born and Raised
As the President of Infinity Properties, Tim Bontkes has seen a lot of change in the Fraser Valley. And it excites him.
When Tim Bontkes' father emigrated from Holland, it was for the same reason that most of the Fraser Valley's Dutch families settled in the area: incredible opportunity. He found it in the Valley as a builder, working hard to construct single-family homes, from Langley to Coquitlam. Like a lot of Dutch boys, Tim and his siblings grew up in construction, working on their father's job sites.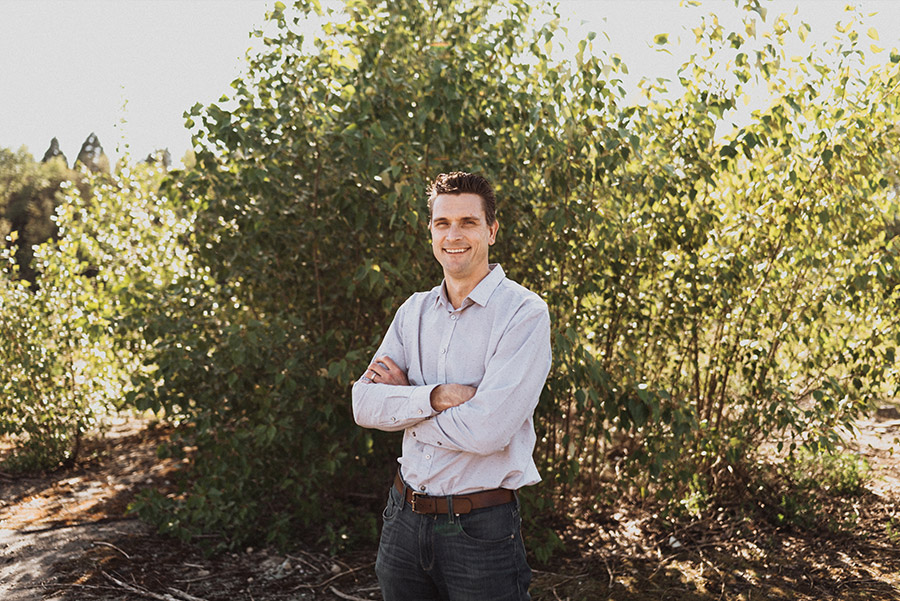 By the time he was an adult, Tim had a family line of work to step into, and it was a good fit. But like many sons, he also had a strong inclination to create something for himself. After working as a builder in Abbotsford, he had the opportunity to join a greenfield development company. Before long, he went from being an employee to a managing partner. He rebranded his original company and Infinity Properties was born.

Infinity, of course, is the company behind the mixed-use development planned for the former Clayburn Brick Plant site. That's the type of project Tim loves, because it represents a "complete community, where you can live, play, and work."
What's it like to develop a region where you've lived all your life?
I show up at places and I realize these are sites where I used to run around and explore as a kid. I'm developing places where I used to play.

When I was attending UBC to become a civil engineer, the point of view was that places like Langley and Abbotsford were barely on the map. But I've always seen so much opportunity here to start a family and to raise your kids affordably and still have all the amenities you need.

That vision informs your work?

Yes. We can create developments in the Valley that don't have to be entirely car oriented, that are more walkable, and that put great amenities like restaurants and green spaces and community hubs like the Rail Community District Market within reach. If you live somewhere you can afford and still have the lifestyle you are looking for then what more could you ask for?
What's your favourite thing to do in the Valley?

If I'm not working, I'm spending my free time with my wife and four kids. And if not in the gym or rink coaching or playing, I'm outdoors enjoying all the Valley has to offer.

Read more about Infinity's Clayburn Brick Plant site development.