Making Family the Hub: Hub Sports' 60 Years As A Family-Run Business
Hub Sports has been a family affair in the Historic Downtown since the neighbourhood first existed.
Hub Sports. The fishing and hunting store is as iconic to Abbotsford's Historic Downtown neighbourhood as raspberries in the summertime. When you walk through its doors, you're seeing an expanded version of the retail space that has served customers for over 60 years. From 1958 to now, it has always been a family-run business.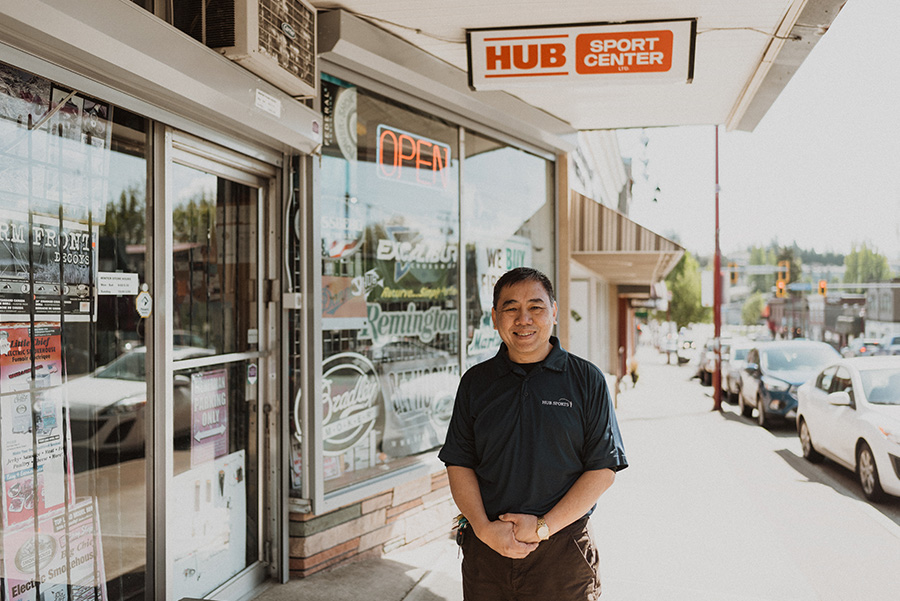 Could you work with your family for a week? Now imagine years of getting along and making a business work.
We had to talk to Steve and Julianna Yap about this. They're the father and daughter team who are likely to greet you when you pay a visit to Hub. We talked about the store's history, its meaning to the community, and the challenges and rewards of working as a family.
What can you tell us about the history of Hub?
Julianna: We've owned this store for the past 10 years. Before that, another family did. And before that, the founder Ted Gosling owned and operated Hub.
Steve: Ted is a really well-known person in Abbotsford. He even has a street named after him.
Julianna: Ted still pops in and says, "Wow, I can't believe how many products you have here!" The space and the amount of merchandise we can fit into it have expanded since 1958.
Steve: Ted is the person who started personal relationships with many of the people who still come into Hub. In fact, he may end up coming back to work here, because he's in his seventies and he wants to spend time doing things he enjoys.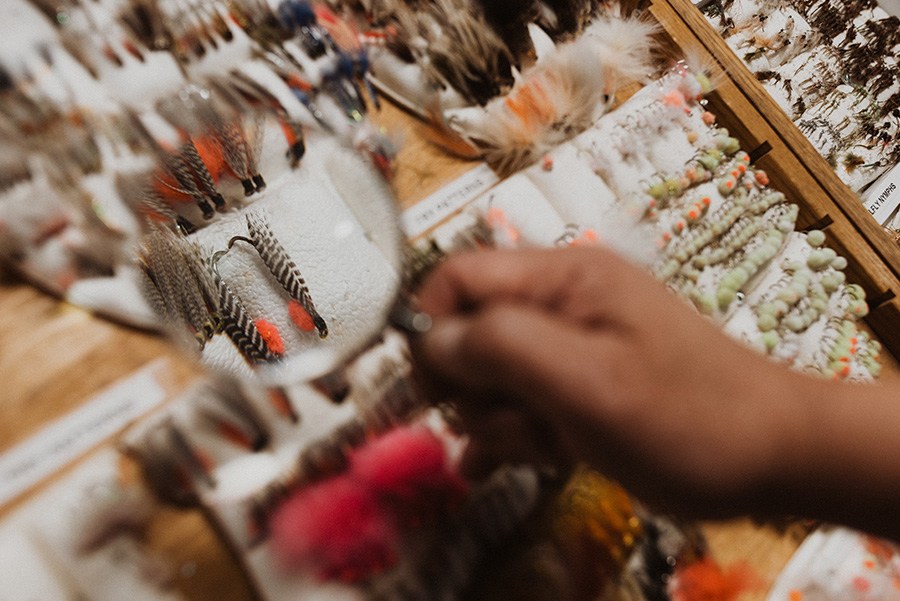 Things have changed a lot, but there were years in the past when keeping a business open in this neighborhood was really challenging. Hub stood the test of time. How?
Steve: We're blessed to be so close to the Fraser River. So people passing through on their way to fish are happy to stop here. Those people often become regular customers because they appreciate that our prices are typically lower than at big box stores, and we don't have to act the way you do at a big box store. We know about 50% of our customers by their first names.
What's it like to work together as a family?
Julianna: Dad and I run Hub, and my mom and brother run our other store, Belle Sports in Mission, so yeah…we spend a lot of time together. I have friends who go, "Oh, I can't wait to get out from under my parents' roof" but that's not how it is for me.
Steve: We have our ups and downs. But we don't fight too often. The fact that we're a family makes our store a better place to be. Our customers know we have the time to listen, and that we care.