Kids Only at the Rail District Community Market
Here's a surefire game plan for helping kids get the most out of the Thursday Market
Every Thursday night from 4 to 8 pm, the Rail District Community Market is your no-brainer destination for local food vendors, live music, and workshops. But did you know it's also the perfect place to keep your kids entertained—and maybe even help them to love and understand veggies even just the littlest tiniest bit more? (Yes, please?)
If you're coming out for the Thursday Market, here's your game plan for ensuring the outing is legitimately fun for the whole family—especially kids with ridiculous energy to burn.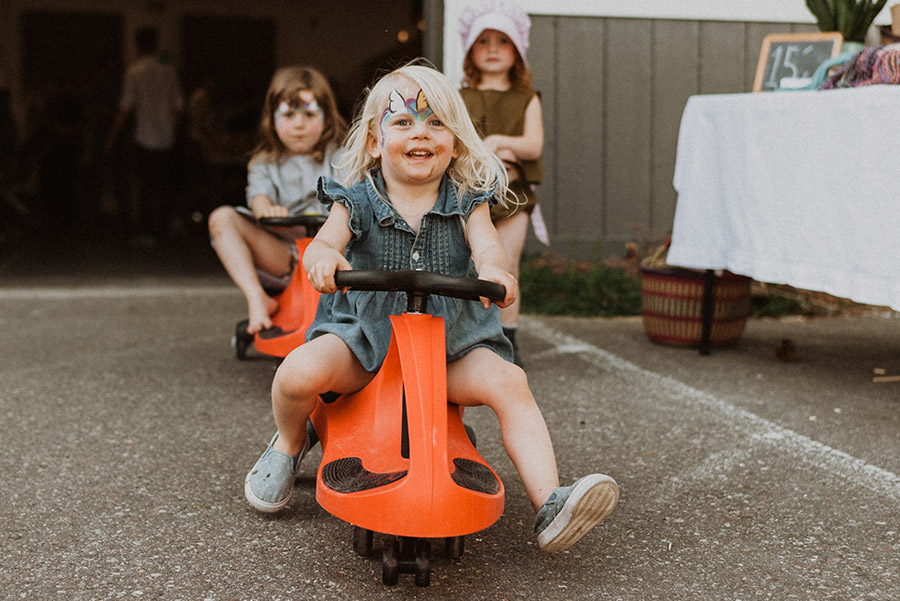 1. Unleash the kids at the play areas
Good news: no matter what the weather's like, your kids are going to have options for having fun and blowing off steam. Thursday Market features an outdoor area with a Chalkboard Playhouse that your littles can draw all over. And inside, there's a play area with fun toys like block games and blow-up animals.
2. Get ready to rock out to local music
Every Thursday night, local performers tend to have an audience of little kids and toddlers dancing their hearts out to the music. It's pretty much the cutest thing you're going to see anywhere. If your kids love music, the Thursday Market is a great place to let them get their groove on.
3. Get kids into a workshop
The Thursday Market frequently hosts workshops about food and farming that are geared towards kids. This is an opportunity for your child to understand where his or her food comes from—amazing! For example, in the past, honey vendor Molly Armstrong has hosted a workshop about bees. Molly brought in a real beehive so kids could (yes, safely!) see the bees and learn about the importance of allowing them to build homes.
4. Older kids can play too
The Thursday Market has games like bocce ball, ping pong, and foosball for older kids—and adults who just plain like playing games too.
5. Help kids become vendors
From time to time, the Thursday Market hosts Kids' Markets, where children get to sell whatever they've been able to make or grow. For example, the Teer kids, doing business as "Teer Co.", set up a booth and sold baked goods at one Kids' Market. (Check out the matching aprons!)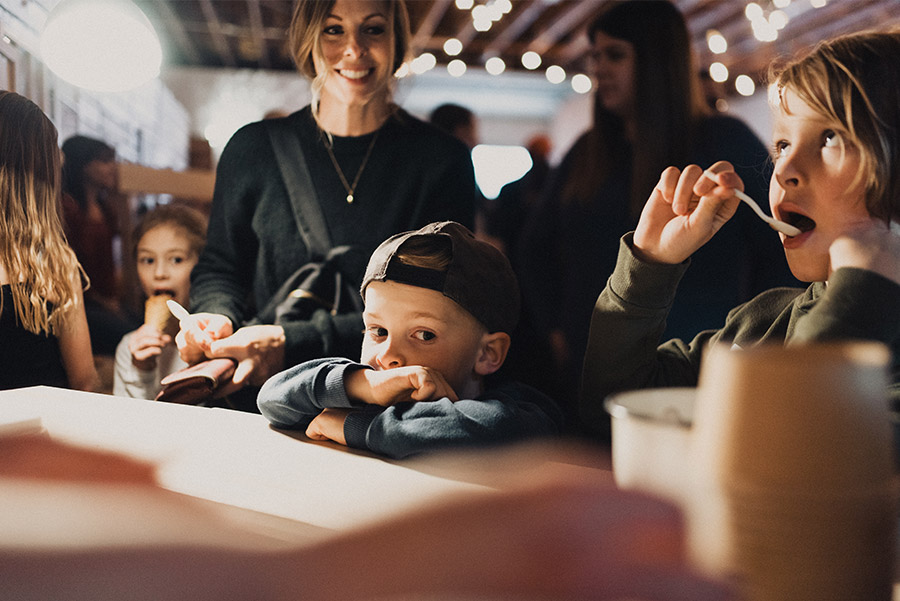 6. Every once in a while…have a treat
The delectable Banter Ice Cream is reliably selling their treats each Thursday night. So every once in a while, why not let the kids indulge? And for kids with allergies or dietary needs, there are a lot of different vendors to suit any kind of sweet tooth. C'mon…they'll burn it off on the playground after all.