Creating Can't-Miss Rail District Community Market Stands
ACS Garden Project's Marina Gibson shares her checklist for creating a next level farm market stand.
Are you a grower, crafter, or maker with an entrepreneurial itch? The BC Association of Farmers' Markets defines a vendor as someone who must make, bake, grow, raise, or wild harvest whatever they sell. If you fall into any of those categories, maybe you're ready for your first farm market stand. And the Rail District's Thursday Market from 4 to 8 pm each week might be your ideal destination for giving it a try.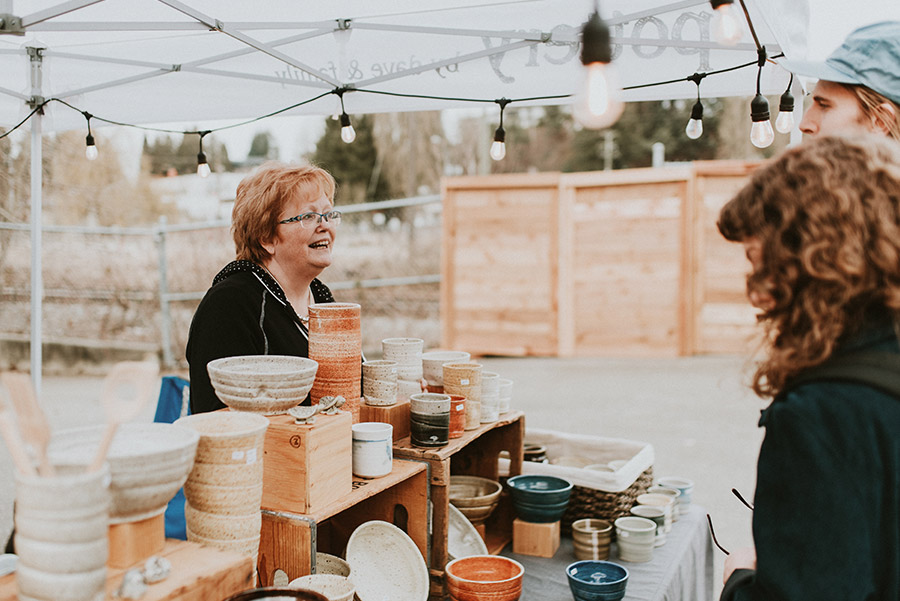 But to help you put your best foot forward, we asked Marina Gibson from Abbotsford Community Services' Garden Project for her best advice on setting up your first stand—and making it count.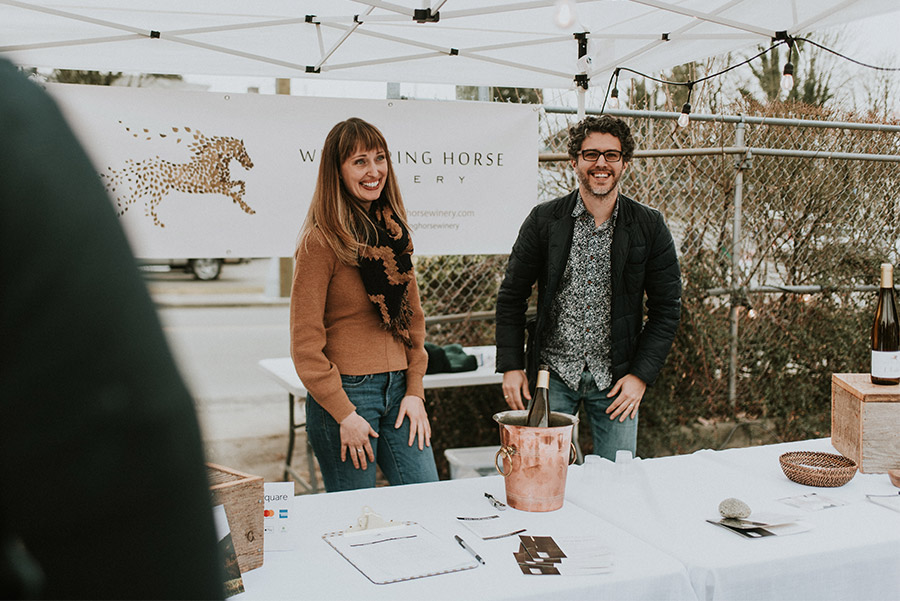 Here's Marina's checklist:
Table and cover
Signage: "A large sign to hang behind you with all the key information (name, logo, website, slogan) works well. Also, ensure you have your product information and pricing displayed as clearly as possible."
Clear display stands for showcasing products
Packaging: "Consider whether you're going to pre-package or portion out your goods at the event. Portioning out goods sparks customers' curiosity , but the downside is that it can be hard to manage lines during busy times. Also, consider using more eco-friendly solutions (e.g., I use twist ties for carrots, not plastic bags) because your customers will probably want to see that."
Water and ice: "If you have perishable products, you'll want to keep them fresh."
An attention-getting item: "This can be a product going for a great price, or one that customers won't have seen around very often. Oftentimes, my large bin of micro-greens gets attention."
A kid-friendly feature: "I have a ladybug plant hanger that sits on my display stand. It draws kids in and gives my stand a family-friendly, inviting feel."
An "Instagrammable" feature: "I have a cute herb display that people tend to like to take pictures of for Instagram. Keep your Instagram handle and maybe a hashtag displayed near what people are going to take pictures of."
Flyers: "Some people won't look you up online, but they still want to know more. Put out flyers that tell your story and make people care."
A smile and a genuine desire to connect: "This may be the most essential part of your stand. Actually engaging with people will make all the difference in the world."
Connect with the Valley Food and Farm Collective to set up your first stand at the Rail District Community Market